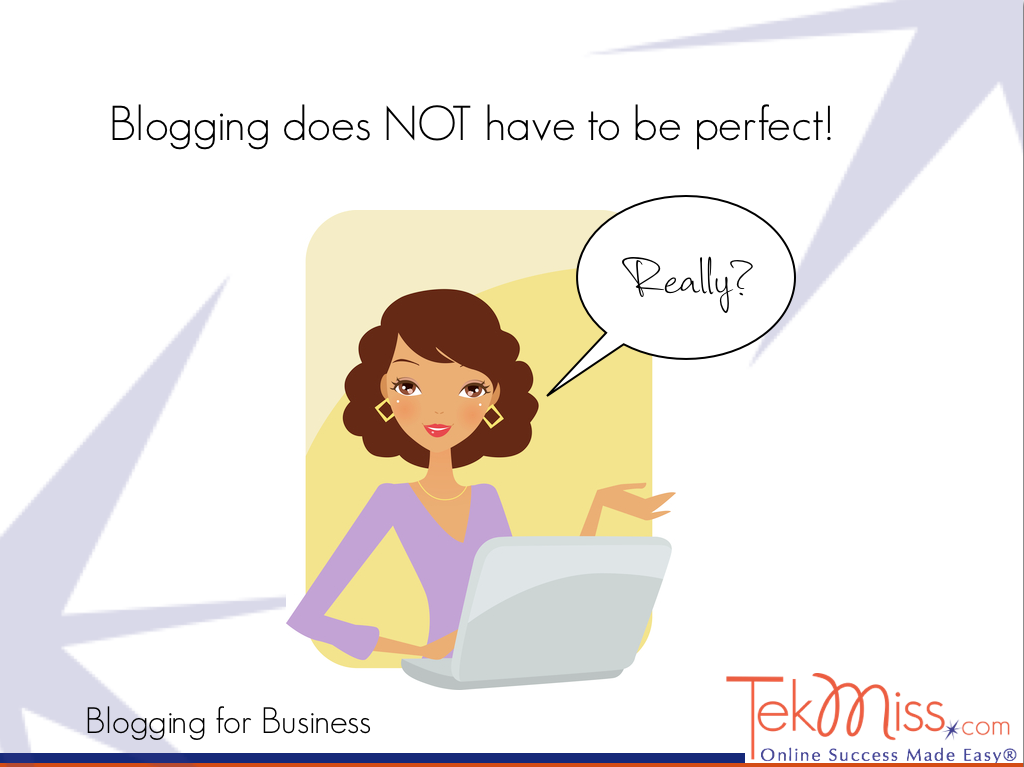 Yes, really.
I know so many people who don't blog because they feel like they have to write something brilliant, long and full of amazing insights.
No no no!
Of course your blog should contain insights that will help others, or entertain them in some way. But people rarely want to read something long winded. Not in a blog post anyway. If you have some important concepts that your clients and prospects need, you can deliver that in the form of articles, web content or whitepapers that they can download.
The purpose of a blog is to give people a taste of what you know, and to give them a reason to get to know you or your company better.
If you can give people one tip that will make their life a bit easier, you've done your job with a blog post.
Often clients will write a blog post that's so long and detailed, that I recommend they break it up into several posts.
Have a conversation – if something pops into your head that you just know would help people, blog about it!
That's what I do anyway, and it works pretty well:)
All the best!
Kathy