I have a few questions for you…
With all the buzz about social media, have you neglected your website?
Do you have a website that you "kind of" like?
Are you embarrassed to send people to your website to find out more about you, your products and your services?
If you answered yes to any of the questions above, it's time to consider a website makeover!
You see, your website is the diamond of your online marketing.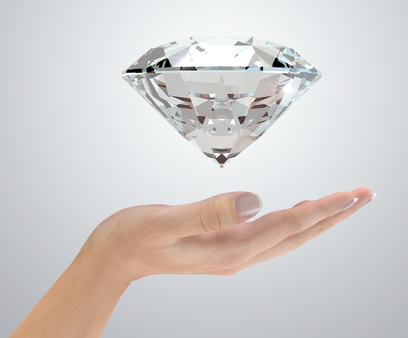 If your website shines brighter than anything else you have going on online, you'll get conversions.
What's a conversion?
It's when someone:
Signs up for your free download by giving you an email address
Fills out your contact form
Buys a product
Signs up for an upcoming event
Signs up for a webinar
Purchases an e-book
Comments on your blog
Anything that requires them to sign in and give you their email and other pertinent information
Does that make sense?
Facebook, Twitter, Linkedin and Pinterest are all great. They're wonderful, FREE marketing tools. But if you don't have a way to CAPTURE leads on your website, then you may be wasting your time.
People want to know WHO YOU ARE AND WHAT YOU DO before they sign up for your event on Facebook, or purchase your products and services.
People want to read about you, see what your history is, read testimonials and your blog.
In the upcoming weeks, I'm going to be giving tips on how to make your website SHINE!