Here are a few tips to S.H.I.N.E. on Facebook!
Share.
Share personal stories and anecdotes.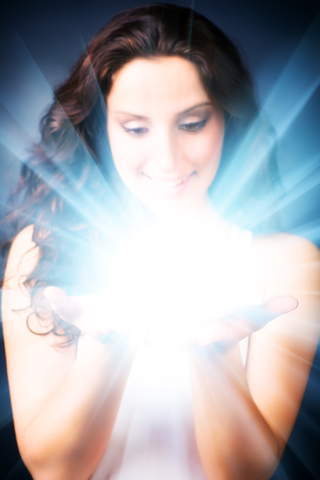 Share inspirational quotes. Share happy thoughts. Share things that make people laugh. Share things that make people cry.
Root for your local professional or college sports team. Have office pictures of everyone dressed up in your teams colors.
Share pictures of your pets. Share pictures of your yard, your garden and your hobbies.
Share A FEW pictures of your kids (I'm pretty careful – kids are vulnerable and they're not here for our marketing use).
Always use pictures.
Help.
Make your reader's and follower's life easier.
Suggest tools they can use. Give them tips (just like this!) Title your post with a list – like "The top 5 Secrets to …"
Help them solve their immediate problems – for FREE!
Inspire.
This is not hard and you can't do it too often!
Honestly, a small tid-bit of inspiration can literally make someone else's day and motivate them out of a rut. I've seen it happen over and over again.
You have no idea what the extent of your inspiration is – the ripple goes on and on. A great resource is VeryBestQuotes.com – and be sure to use the pictures!
Never give up.
Post like the whole world is listening.
Ask your friends and colleagues to LIKE your page over and over.
It's seems counter intuitive but getting your Facebook page Likes up is critical to your success!
Elevate your presence.
Put your Facebook page in your email signature file.
Put your Facebook link on your business cards.
ASK people to Like your page. If you have other social media sites like Linkedin or Twitter – ask your connections there to Like your page – OFTEN.
Use Facebook Ads.
I tell entrepreneurs to spend at least $300 on Facebook ads to grow their Likes in the first few months. You can target who sees your ads and it's super effective to get the word out there. If you can't afford it right away – STILL act like the whole world is listening. Elevate in the other ways.
Shine ONline my friends! Shine ONline!