2012 Social Media Summer Camp: presented by Business First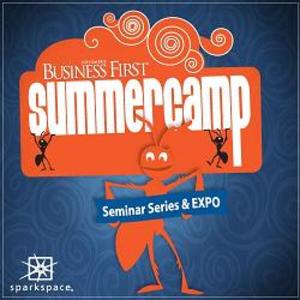 I'm honored to say that I've been asked to speak at one of the sessions for this year's Business First Social Media Summer Camp!
On August 23rd, I'll be presenting "Pinterest – What? Why? How?"
Check out the entire camp schedule.
It's jam packed with all kinds of topics and presenters that will help you be successful using Social Media.
On August 29 don't miss the Social Media Summer Camp Expo.
Meet social media experts, learn about new social media products and services, and network with local business professionals.
For a 10$ Discount -use the code: CTXCW93725 at checkout!

I look forward to seeing you all there.